Mayo Clinic Florida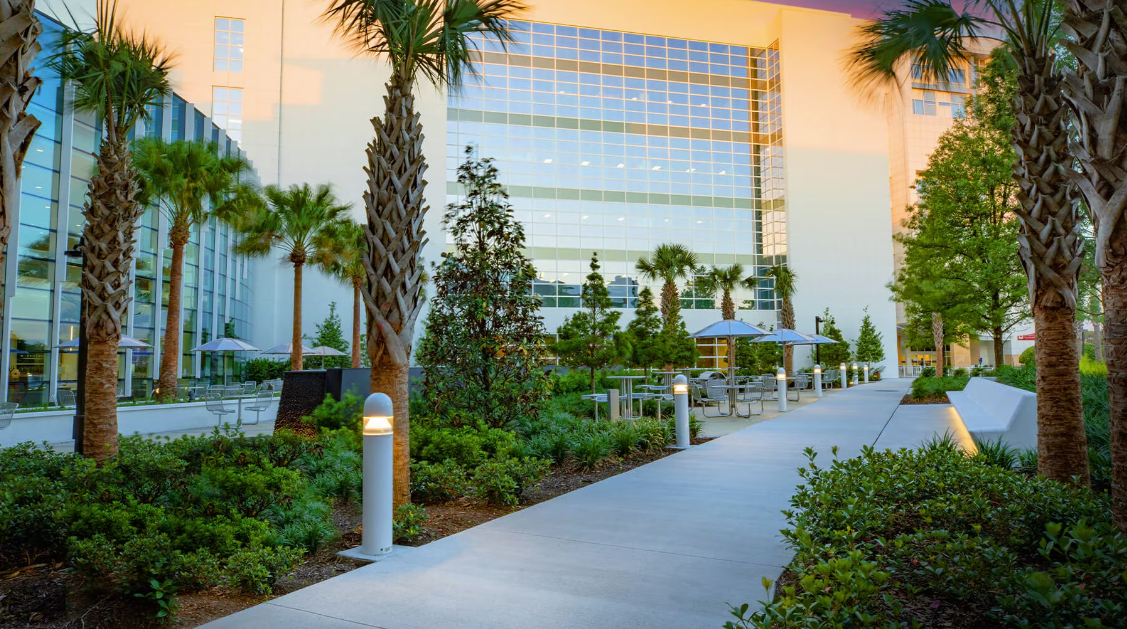 4500 San Pablo Road
Jacksonville, FL 32224
(904) 953-2000
www.mayoclinic.org
Mayo Clinic is a nonprofit organization committed to clinical practice, education and research, providing expert, whole-person care to everyone who needs healing.
About Our Kidney Transplant Program
At Mayo Clinic's campuses in Arizona, Florida and Minnesota, surgeons perform more than 650 kidney transplants a year. As a three-site institution, Mayo Clinic has one of the largest living-donor kidney transplant and paired kidney donor programs in the United States.
Our experts have pioneered many procedures, including living-donor kidney transplants and kidney transplant before dialysis is needed. The Mayo Clinic kidney transplant team has extensive experience in the most complex types of kidney transplantation, including ABO incompatible, positive crossmatch and paired donation kidney transplants.
At Mayo Clinic, health care professionals trained in many medical specialties work together as a team to ensure favorable outcomes from your kidney transplant.
Center Information
NKR Transplants Last 12 Months: 20
Living Donor Transplants Prior Year: 68
Kidney for Life Participant: No
Low Eplet Transplants Last 12 Months: 4