University of Wisconsin-Madison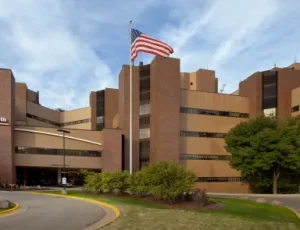 600 Highland Ave.
Madison, WI
(608) 262-5420
www.uwhealth.org
For more than 50 years the University of Wisconsin-Madison has led the nation in serving transplant patients and living and deceased organ donors who provide the gift of life.
On a yearly basis, UW Health consistently performs more transplants than most hospital systems. Our wait times are among the shortest in the region, and our outcomes are excellent. Our transplant teams have the experience you need for the very best results.
About Our Kidney Transplant Program
As one of the nation's first transplant centers, we've been transplanting kidneys for more than 55 years. After more than 11,000 kidney transplants, our highly experienced team knows how to help you get transplanted and keep your new kidney healthy.
We offer several transplant options, including one of the nation's largest living kidney donation programs. Our outcomes are excellent, and our wait times are shorter than regional and national averages.
We are a Center of Excellence for most insurance networks and a certified living kidney donor center for adults and children.
Center Information
NKR Transplants Last 12 Months: 69
Living Donor Transplants Prior Year: 89
Kidney for Life Participant: Yes
Low Eplet Transplants Last 12 Months: 18