Medical City Fort Worth Transplant Institute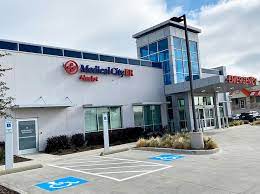 909 9th Ave.
Suite 300
Fort Worth, TX 76104
(855) 897-5292
https://medicalcityhealthcare.com
At Medical City Fort Worth Transplant Institute, we believe kidney recipients and their living donors deserve the most sophisticated care. Our comprehensive program addresses your needs from every angle to guide you through each step along the way.
About Our Kidney Transplant Program
Medical City Healthcare's kidney transplant programs are rated at the top in North Texas when it comes to getting a transplant faster, according to the latest data provided by the Scientific Registry for Transplant Recipients (SRTR).
We take pride in leading patients through the process of kidney transplant surgery. The team of transplant specialists at our hospital will assist in medical evaluations, post-transplant recovery, finances, emotional health, prescriptions, insurance, nutrition and more.
Center Information
NKR Transplants Last 12 Months: 14
Living Donor Transplants Prior Year: 18
Kidney for Life Participant: No
Low Eplet Transplants Last 12 Months: 1