Presbyterian Hospital New Mexico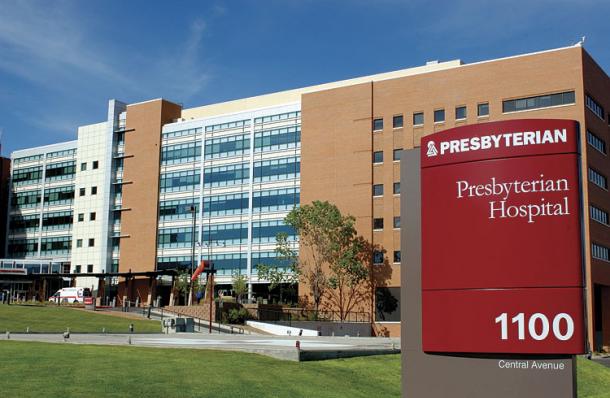 1100 Central Ave. SE
Albuquerque, NM 87106
(505) 841-1234
https://presbyterian-hospital.phs.org
As a not-for-profit healthcare facility, Presbyterian Hospital is dedicated to the care of its patients and community. With convenient medical facilities, including specialized centers for heart health, women's health, and children's health, Presbyterian Hospital is New Mexico's flagship medical facility—with the comfort and care you'd expect from a neighborhood hospital.
About Our Kidney Transplant Program
Presbyterian Hospital Transplant Services provides kidney and kidney-pancreas transplants for patients on dialysis or with type I diabetes. We provide a multidisciplinary team approach with a focus on patient care throughout every step of the transplant process. Presbyterian Transplant Services partners with New Mexico Donor Services, a leading organ procurement organization, and are certified by the United Network of Organ Sharing (UNOS) and Medicare (CMS). We are also contracted with the National Kidney Registry to offer kidney paired donation to our patients.
Center Information
NKR Transplants Last 12 Months: 2
Living Donor Transplants Prior Year: 10
Kidney for Life Participant: No
Low Eplet Transplants Last 12 Months: 2