Loyola University Medical Center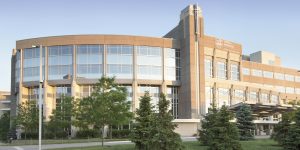 2160 S 1st Ave.
Maywood, IL 60153
(888) 584-7888
www.loyolamedicine.org
Loyola Medicine is a regional, academic health system based in Chicago's western suburbs and a member of Trinity Health, one of nation's largest Catholic health systems.
About Our Kidney Transplant Program
Loyola Medicine offers the highest level of multidisciplinary, integrated care for kidney disease and failure patients who may be considering a kidney transplant. Loyola takes on the most challenging cases; so if you've been turned down by another transplant center, consider getting a second opinion at Loyola.
Preparation for a kidney transplant is an extensive process and includes a detailed evaluation, a search for a donor kidney, the transplant surgery and a recovery period.
At Loyola, you will have an entire team on your side, including your transplant nephrologist, transplant surgeon, anesthesiologists, nurse coordinators, nurse practitioners, procurement nurses, transplant chaplains, infectious disease specialists, physical therapists, dietitians, financial coordinators, clinical pharmacists, social workers and psychologists.
Center Information
NKR Transplants Last 12 Months: 29
Living Donor Transplants Prior Year: 46
Kidney for Life Participant: Yes
Low Eplet Transplants Last 12 Months: 4